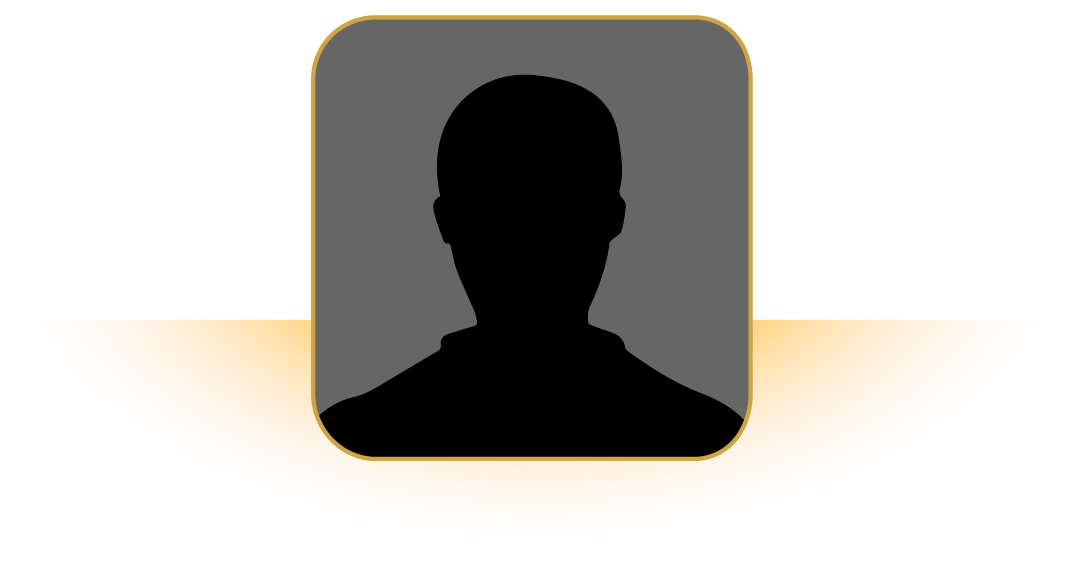 my
challenge

my
reward
Languages

English

中文
RULES
How to Play Win365casino Live Roulette
Roulette is its simple game format and exciting betting system. Although the table may look confusing at first glance, it's easy to play once you're aware of the following:
Table Layout: The Table visual displays all your bets. Every bet you can make is visible on the table visual, and so table layouts may vary slightly between different game types, though the basic overall layout remains the same. The squares on the table correspond to numbers on the wheel; some are clearly marked while others require your chips to be placed in specific areas to indicate your bet preference. To place your bets, simply set your chip size and then place your chips on the bet area and spin the wheel. Roulette Bets: Some bets are wagered on a single number e.g. straight (paying up to 35:1) or may cover a range of numbers e.g. column (place chip at end of the column), split (place your chips between your 2 chosen numbers) and corner (place the chip on the inside corner of 4 numbers). Other bets can cover bigger ranges and are clearly marked on the visual table layout , such as red/black, and odds/evens.
The Roulette Wheel and Numbers- Winning : When the ball is spun and comes to a stop in a number, that number determines whether your bet has won. You can win multiple bets at once, depending on the bets you have placed. Win365casino Roulette wheels have a single zero. Start playing now ( Click Link to Live Roulette )
Odds and Payouts
Bets known as 'outside bets' offer better odds of winning (almost 50%) when you play roulette online, and their payout of even money (1:1) reflects this higher chance of winning. Single numbers have the lowest odds of winning, but offer a much higher payout of 35/1, offering the biggest returns in any standard game.
Payouts are instant via our intuitive software, and all wins are highlighted on the screen. The biggest standard payout is for matching a single number, so if you bet cash amount on the number 4 at 35:1, and that hits, you would be paid out 35 x your cash amount plus your cash amount bet
Top Tips for Roulette
To enjoy the best possible Win365casino online roulette experience with us, make sure you follow these tips:
Make sure you check that the table limits match your bankroll and preferred betting patterns, and that the game-specific rules match how you like to play for the best possible Win365casino Live Roulette experience. Think about your minimum or maximum bets: keep within your bankroll limits to maximize your enjoyment and make the most of your time at the roulette tables.
Bonus and Promotions
Visit Win365casino promotions page to view our latest casino bonus offers; we have a variety of bonuses that are tailor-made for all Win365casino table games players, as well as bonuses for both new and existing players.
Choose a bonus that suits all table games: all casino bonuses have wagering requirements and this can mean wagering on the specific game – check the T&Cs of your chosen bonus to make sure table games are included ( Click Link to T&Cs - Bonus and Promotions )
Top Strategies and Betting Systems
Martingale: The basic concept behind this system is that when you lose, you double your wager until you win, betting 'outside bets'. For example, bet $1 and lose and you would bet $2 next time, then $4 - the idea is that the eventual win will be enough to cover all losses. Paroli: also called the Reverse Martingale, this system suggests you double your bet after a win rather than a loss.
D'Alembert: like the Martingale strategy mentioned above, this system suggests increase your bets after each loss, but with smaller increases that stick to a set number system to protect your bankroll. Start playing now
Multi-Platform Experience
All our games, including roulette games are LIVE and are available to play on your MOBILE TABLET ,PC 24/7, via our state-of-the-art software and casino games apps. This means you can enjoy your preferred roulette and other casino games wherever you travel, at whatever time suits you. Both landscape and portrait mode are fully supported, with easy navigation via your touchscreen using swipe and touch – for instance, touch the chips to indicate your bet size and then touch the table to indicate your preferred bet.
Graphics are designed to match your screen, remaining easy to read and clearly visible at all times, while headphones are the perfect way to enjoy your game's ambient sound effects. As fast, fun, and quality as your desktop version, why not try our mobile live games today?
Help and Support
Choose Win365casino Live online Games at www.Win365casino.com today for Win365casino first-class casino entertainment and know that you are always fully supported by our dedicated customer care team. A Friendly team of professionals are there to support you, open 24 hours a day, 7 days a week, to make sure any question or query you may have can be answered ( Click Link to Support )
It's easy to get started and enjoy Win365casino award-winning casino – to become a player at the world's best Live casino, simply register your account, make a deposit then play. ( Click Link to Deposit )
How to Play Win365casino Live Baccarat
Baccarat Player Guide
There are 10 possible hand scores in Baccarat, ranging from zero up to 9. The idea is to get as close as possible to 9. The worst hand possible is zero. A player's score will always range between zero and 9 as it is impossible to go 'bust'.
The Basics
Scoring
The scoring runs as follows: The cards 2 through to 9 are worth their face value in points. Aces are worth one point, and 10s and picture cards are worth zero. When scores are calculated only the number in the right hand column is counted. For example, if you are given a 5 and an 8 then these would obviously add up to 13. However, the 10 is removed and the total of the hand is therefore 3.
Bets
The three options available to you are to bet on the 'Banker', the 'Player' or the 'tie'. Player and Banker bets are paid at even money, though bets on the Banker are paid 50% when bank score is 6 .The odds offered for a bet on the tie are 8/1.
How The Cards Are Dealt.
Regardless of how many players are playing at the table only two hands are dealt: the Player's hand and the Banker's hand. Once the bets have been placed the cards are dealt – one to the Player, one to the Banker, a second to the Player and a second to the Banker. Depending on the score of the two hands, further cards may need to be drawn. If either the Player or the Banker has a two-card score of 8 or 9 then they have a 'natural hand' and no further cards are drawn for either hand. The outcome is decided there and then.
If the Player's hand is between zero and 5 then they will ALWAYS be dealt another card. If their hand is 6 or 7 then they will ALWAYS stand.
It is then the turn of the Banker's hand to react. If the Banker's hand is zero, 1 or 2 then they will ALWAYS be dealt a third card. If the Banker's hand is a 7 then they will ALWAYS stand, regardless of any hand the Player may have, or whether the Player took a third card. If the Player has stood on 6 or 7 then the Banker will always take a card if their score is between zero and 5. If the Banker's hand is 3, 4, 5 or 6 then whether or not they will be dealt a third card is determined by the third card drawn by the Player. This is illustrated in the following tables:
In the event of accidently overdraw card by dealer and card exposed, that card will be burned.
Player.
Player
Point value of first Two Cards
Action
0,1,2,3,4 or 5
Draws a card
6 or 7
Stands
8 or 9
Natural hand,bo further cards drawn
Banker.
Banker
Point value of first Two Cards
Draws when the player's Third Card is:
Does Not Draw when The player's Third Card is:
0,1 or 2
Always draw a card
3
0,1,2,3,4,5,6,7 or 9
8
4
2,3,4,5,6 or 7
0,1,8 or 9
5
4,5,6 or 7
0,1,2,3,8 or 9
6
6 or 7
0,1,2,3,4,5,8 or 9
7
Always Stands
8 or 9
Player Cannot draw
Player Cannot draw
Banker
An example: If the Banker's two-card score is 4 and the Player draws a third card with a value of 6 then the Banker will draw a third card. If the Banker's two-card score is 5 and the Player draws a third card with a value of 2 then the Banker is compelled to stand without taking a third card.
Strategy
In reality, there isn't much scope for strategy as such in Baccarat, because the player is not able to influence the order of the cards, or whether either hand stands or takes another card.
However, the subtlety comes from making the right bets at the right time. Many players like to keep records of the sequences of hand results and make their bets based on what they believe will be the outcome of the next hand. Intuition is everything.
How to Play Win365casino Live Andar Bahar
The purpose of Andar Bahar is to entertain. This is easily done as the game is very simple to understand while at the same time it is also very enjoyable.
The dealer puts one card on the table and this is when the game starts. From then on, the dealer deals one card on the Andar and Bahar sides of the table respectively. The first side to get a matching card as the first one is the winner. The suit of the matching card is irrelevant.
Players who bet on the main game can bet on either the Andar or Bahar side of the table. Andar Bahar is a game of chance.
The Andar bet comes with odds of 0.9:1, while the Bahar bet comes with odds of 1:1. The main game is interesting in itself, but it is the side bets which make this game the complete package.
Andar Bahar comes with 8 enticing side bets. With them, a player can bet on how many cards will be dealt in a round.
If a player bets on 1-5 cards before the matching card is dealt, the odds he/she'll get are 3:1. For 6-10 the odds are 4:1, while 11-15 pays out 5:1. The odds get higher as the number of cards increases. The highest payout here is for 41 or more cards with stunning odds of 120:1.
Return to Player
We established that Andar Bahar is a game which pays out quite well. In fact, its side bets pay out frequency is one of the highest in the industry. This has made the game quite popular with players chasing high RTPs (Returns to Player).
The main game of Andar Bahar comes with a theoretical RTP of 94.85%. The side bets, on the other hand, are more lucrative and come with a theoretical RTP of 95.57%.